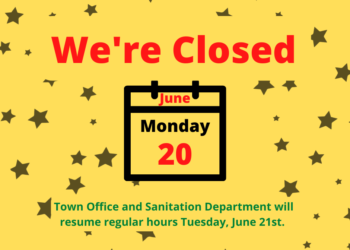 Our offices and Sanitation Department are closed Monday, June 20th. Garbage pickup will be Tuesday, June 21st.
Raymond Parker Recreational Park is closed today due to maintenance. We apologize for the inconvenience.
Trash pick-up will be picked up an hour earlier at 7am starting June 13th for the summer months.