Boykins Pumpkin Fest 2021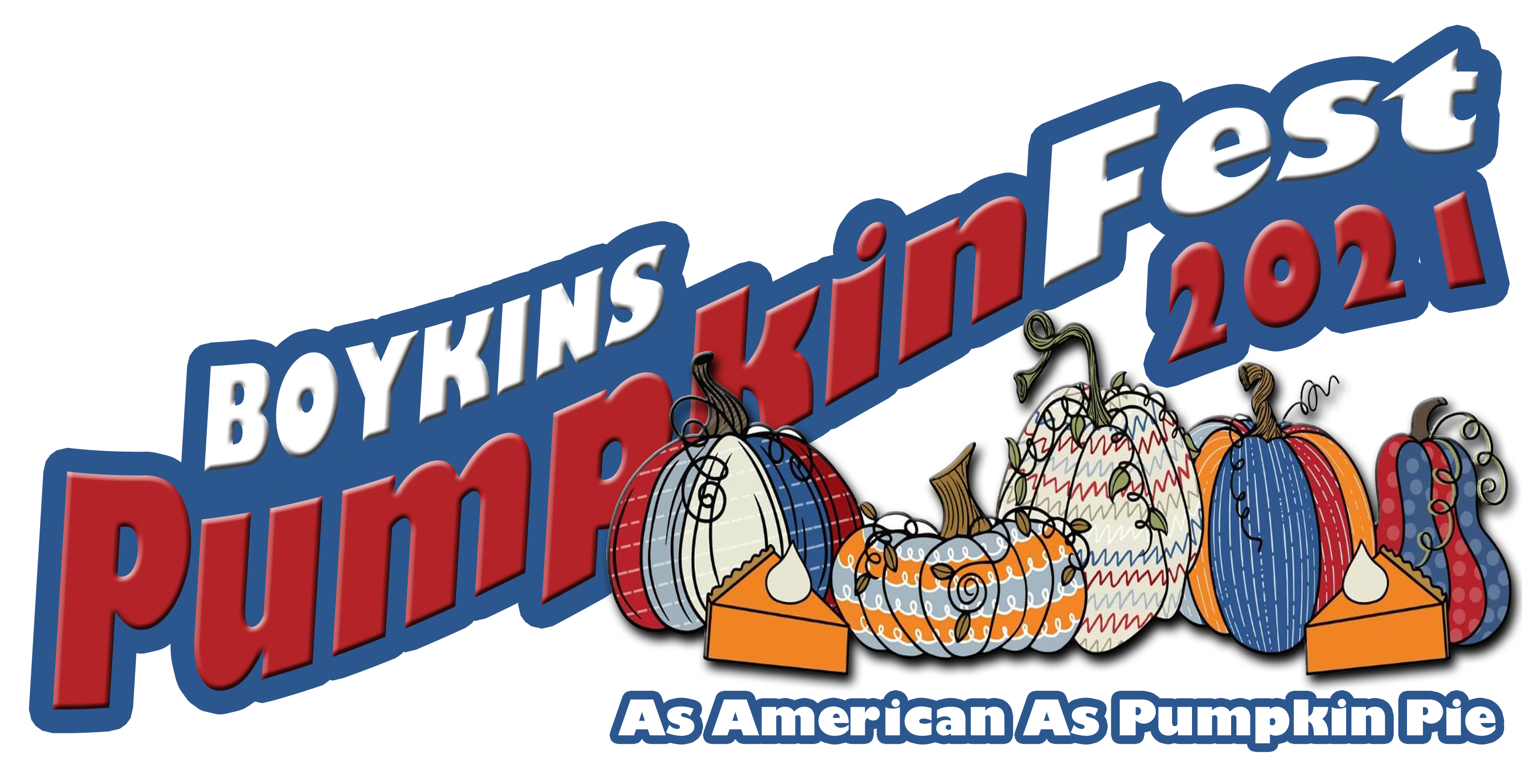 We promise you a Pumpkin Fest "As American As Pumpkin Pie." 
Interested in being a sponsor of Boykins' biggest event of the year? Mail a completed sponsor form to 18206 Virginia Avenue, Boykins, VA 23827 before September 1st.
Vendor space is limited! The Vendor registration deadline is October 8th. We invite vendors to participate in a friendly competition this year. The vendor with the booth that most imbodies the festival theme, "As American As Pumpkin Pie," will win a voucher to attend next year's festival for free (good for up to two 10 x 10 spaces). Participation is completely voluntary.
To celebrate 10 years of pumpkin smashing good time, Boykins Pumpkin Fest is having a Little Miss Pumpkin Fest Pageant. You can find the rules and application at the link below or at the Town Office.
Little Miss Pumpkin Fest Pageant Rules    Little Miss Pumpkin Fest Application
Bring those costumes! The costume parade is scheduled after the Little Miss Pumpkin Fest Pageant. Costumers will line up by the bank and parade down Virginia Avenue this year. An official event schedule will be available soon.
More information to come! Check back frequently.